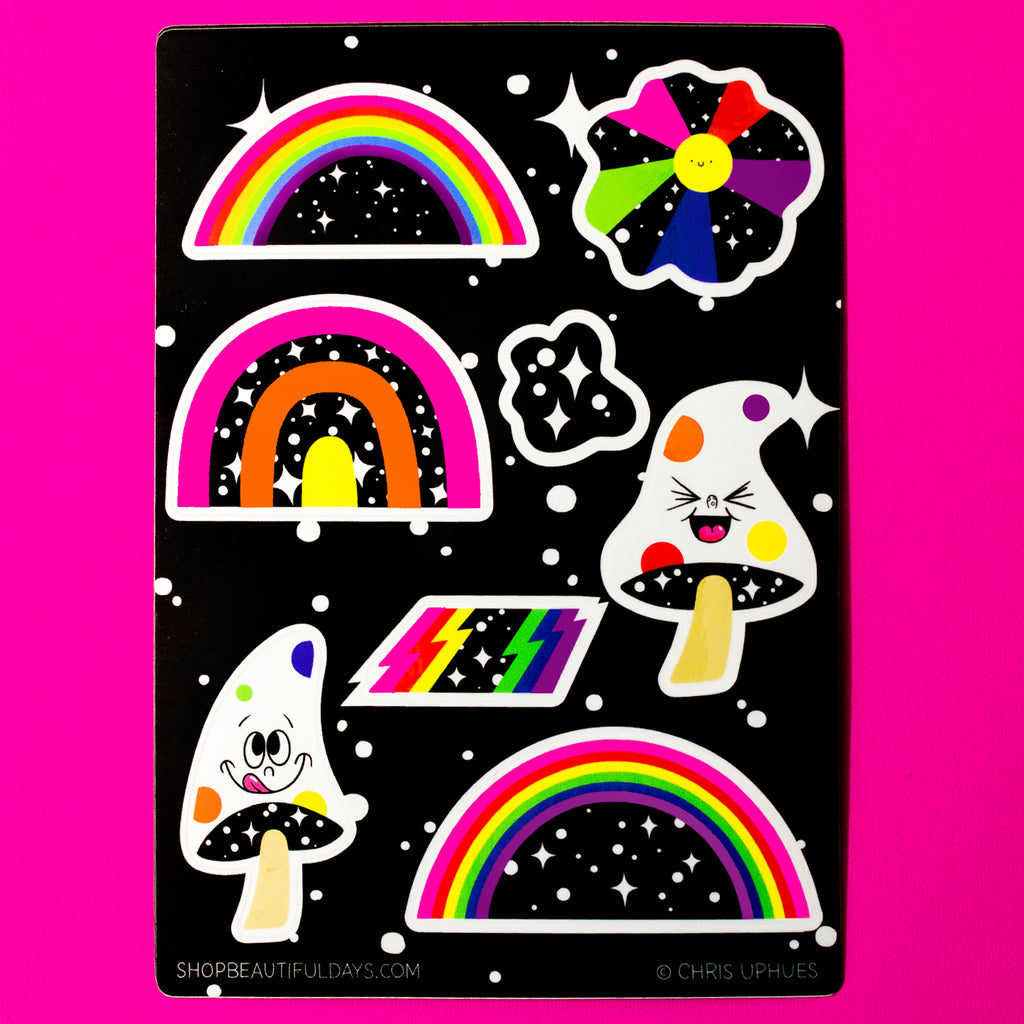 Super vibrant space rainbows and magic mushrooms make this our current favorite sticker sheet! 
Sheet measures approximately 5"x7" Ultra glossy waterproof 2 mil vinyl with 8 individual die-cut stickers per sheet. 
Perfect for laptops, phones and anything else you can stick it to. 
Designed in Chicago and printed in USA.