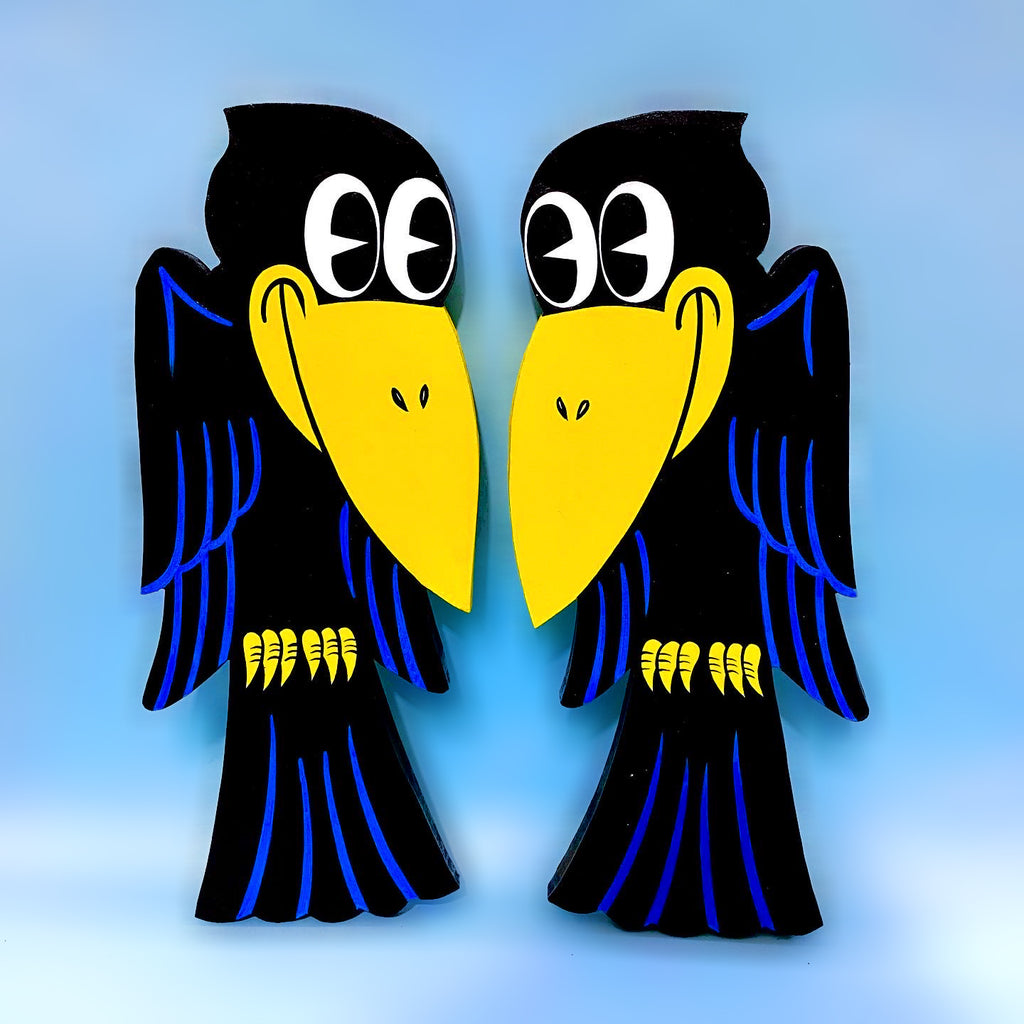 The haunting grins of these twin crows will strike fear into the hearts of all who cross their path... Their spooky-cuteness will make the perfect addition to the walls of any tomb home. 

MDF, primed and painted with acrylic paint and sealed with a clear topcoat. Each painting is signed and has a sawtooth backing, ready to hang. 

Each crow measures approximately 15" x 6" and they do come in a set of two.
All orders are completely handmade when you order and will ship in the order of purchase time, on or before 09.30.22!
NOT ELIGIBLE FOR FREE SHIPPING OR DISCOUNTS OF ANY KIND. If you add a discount code to your cut-out order, your order will be cancelled.  
ALL SALES ARE FINAL FOR HAND PAINTED ITEMS!