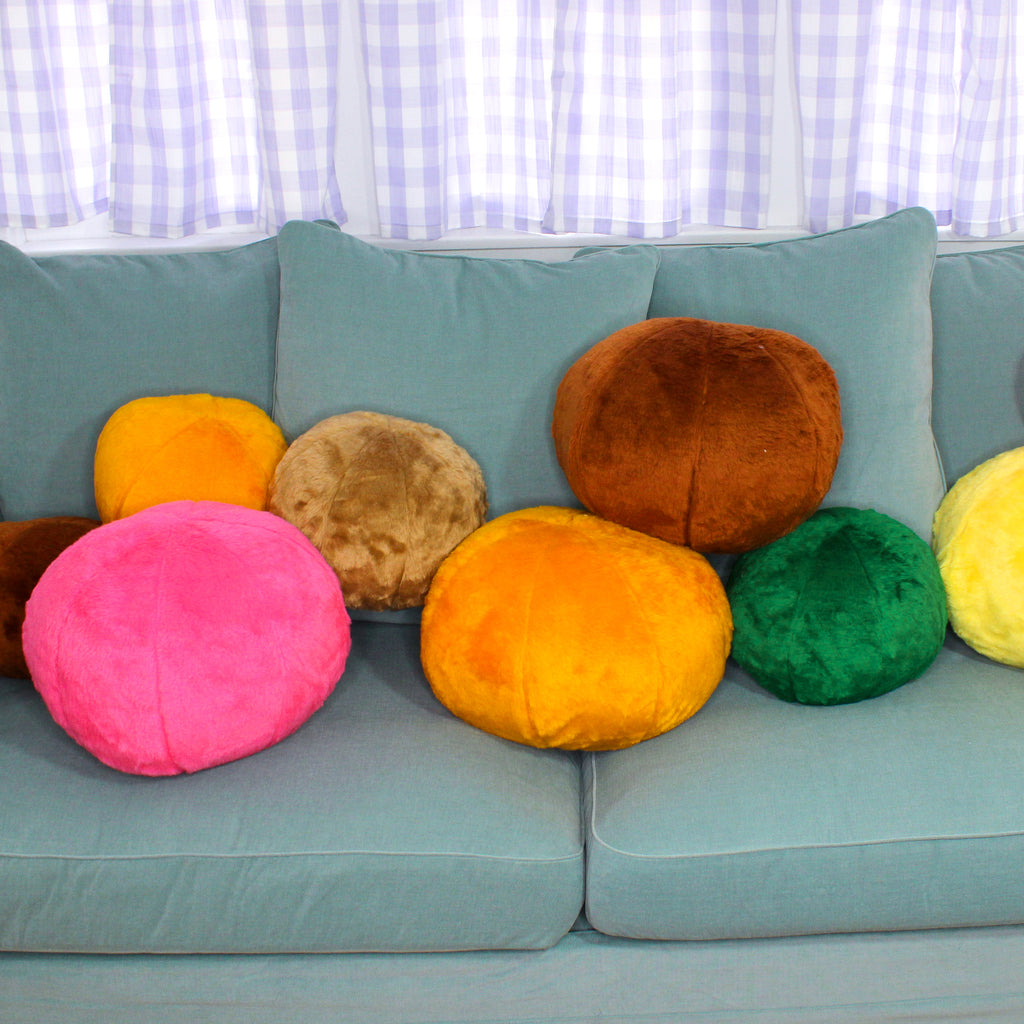 Our Home Sweet Home collection now includes throw pillows and we couldn't be more excited! These Pom Pom Pillows are so fun and (for now) super limited. We currently only have a few of each style... 
These pleasantly plump pillows are made using super vibrant fury fabric and are hand sewn by our trusted, local, upholsterer. Perfect as throw pillows or floor pillows! PLUS they match our Magic Mushrooms Stools perfectly so if you have one of those, you can get a pillow in the same color!

Options include:
Small: Measures approximately 11" Diameter
Large: Measures approximately 16" Diameter
Care Instructions:
Spot clean, as needed.