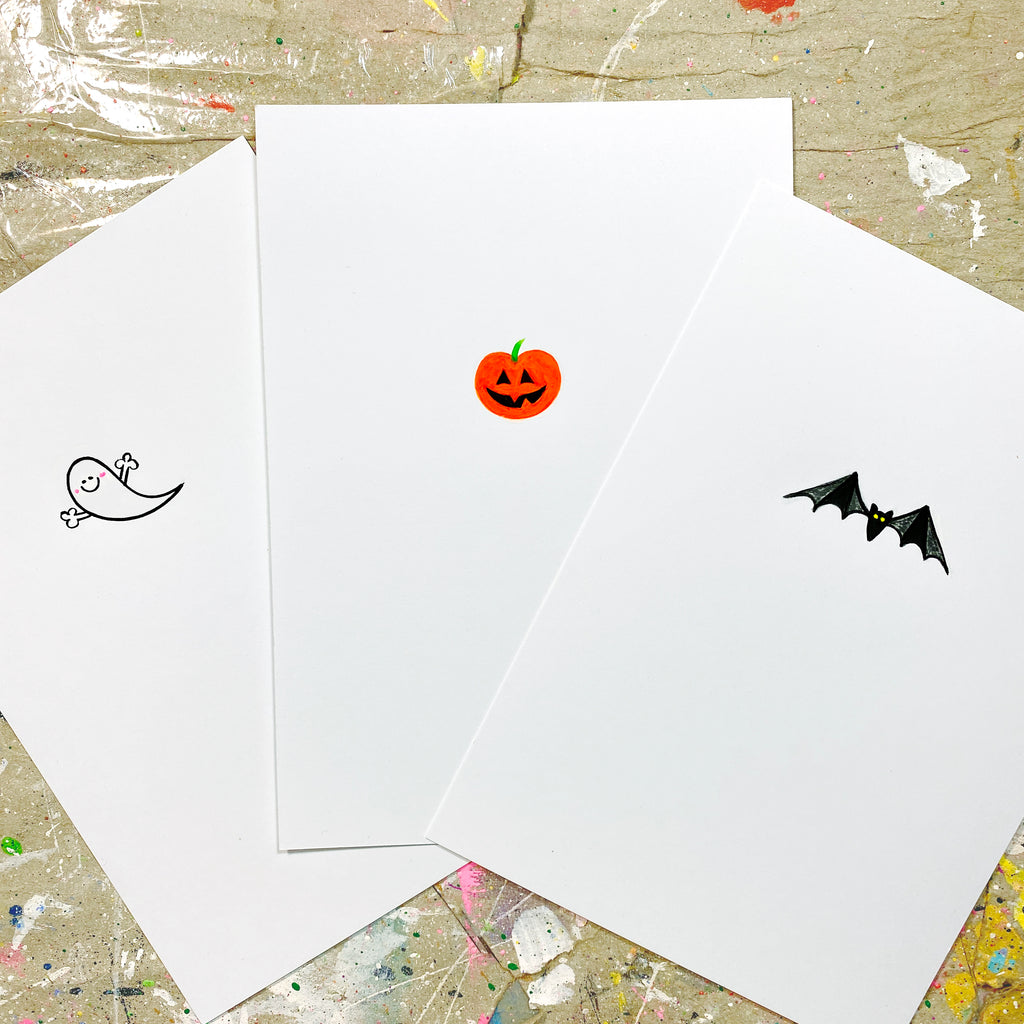 BOO! So tiny. So spooky. So perfect. These mini paintings are painstakingly hand painted by Chris Uphues on 5" x 7" white archival 80# card stock. Each painting is signed.  
Available as individual paintings or a set of 3 for 20% off!
All orders are completely handmade when you order and will ship in the order of purchase time, on or before 09.30.22!
NO DISCOUNT CODES ARE VALID WITH HAND PAINTED PIECES. Orders placed using a discount code will be cancelled.