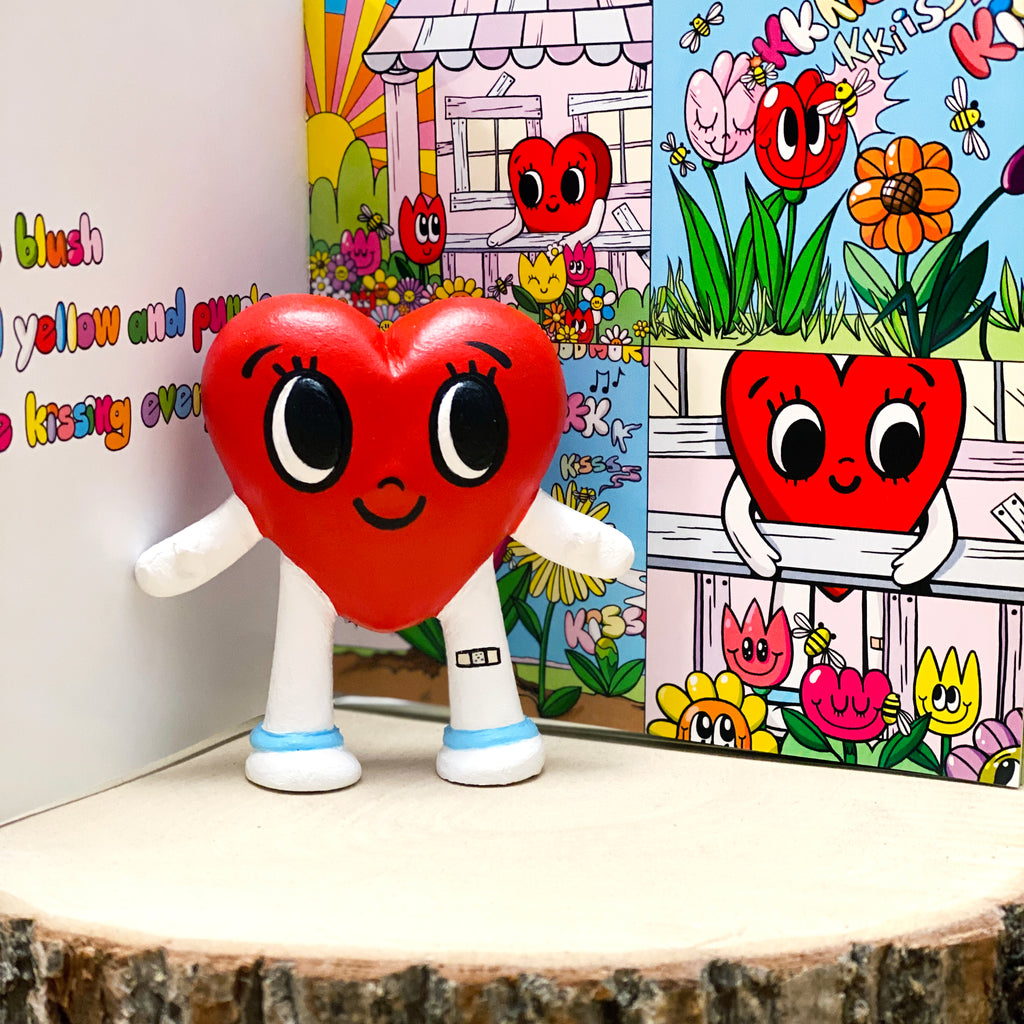 This little guy is having a real main character moment but that's probably because he is actually the main character of our  Beautiful Days book. Each order includes a copy of Beautiful Days! 
One-of-a-kind, chalkware figurine. Hand-cast, hand-painted and signed. Measures approximately 3.5" tall.
Please note, the chalkware figurines could take 3-5 business days to ship. 
Don't forget... You're purchasing a handmade piece of art. What makes these little guys so special, are the little quirks and imperfections! The figurines are not toys, they are meant for display only. They're made using plaster of Paris and even though they are internally reinforced with a thin metal armature, they are in no way, indestructible. We cannot replace or offer a refund for figurines that break once in your possession.