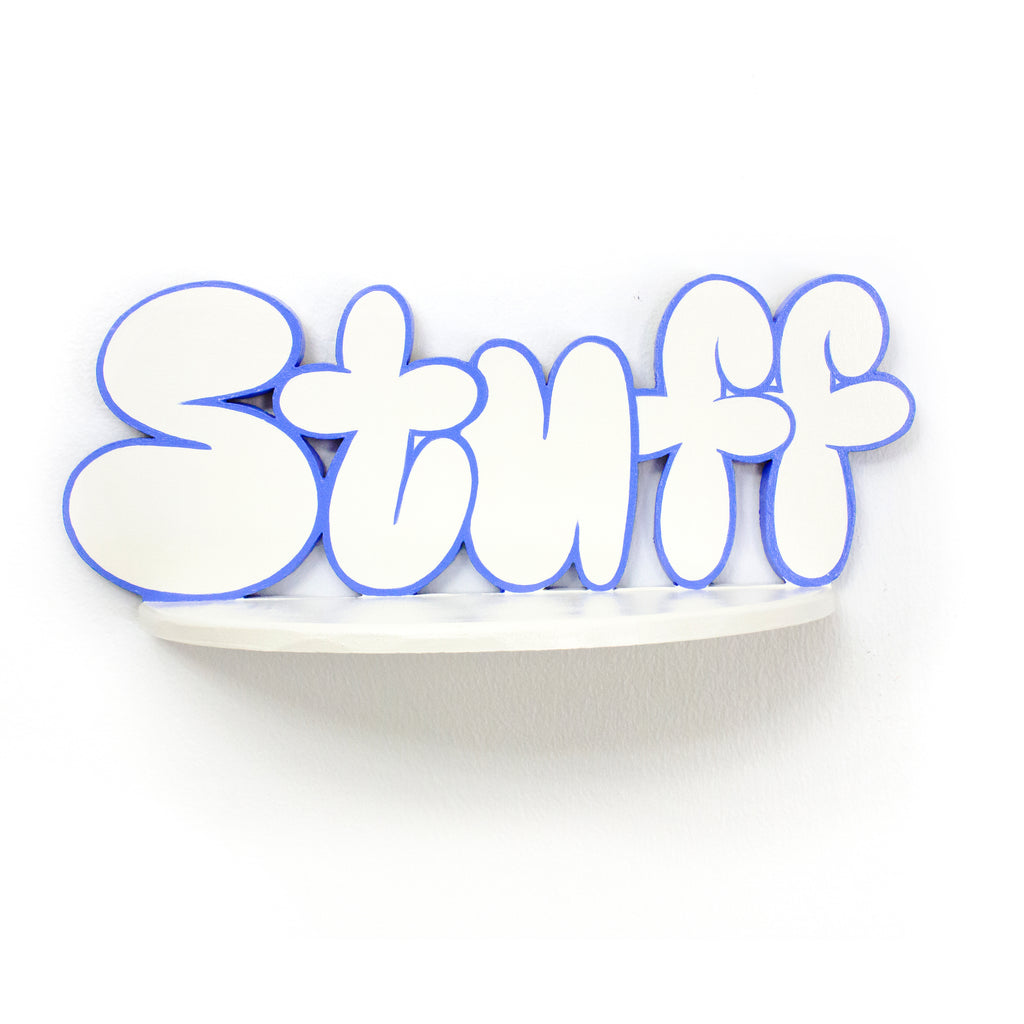 Where oh where to put all of your favorite stuff? How about your very own Stuff Shelf!? Super sturdy wood shelf, beautifully hand painted by Chris Uphues. 
Measures approximately 14" wide shelf x 7" tall and 5.5" deep. Double flush mounting for a flawlessly straight hang so all your stuff stays safe.  
Acrylic on wood. Clear coat for durability. 
All orders are handmade and will ship according to timeline in pulldown. 
NOT ELIGIBLE FOR FREE SHIPPING OR DISCOUNTS OF ANY KIND. If you add a discount code to your order, your order will be cancelled.  
ALL SALES ARE FINAL FOR HAND PAINTED ITEMS!