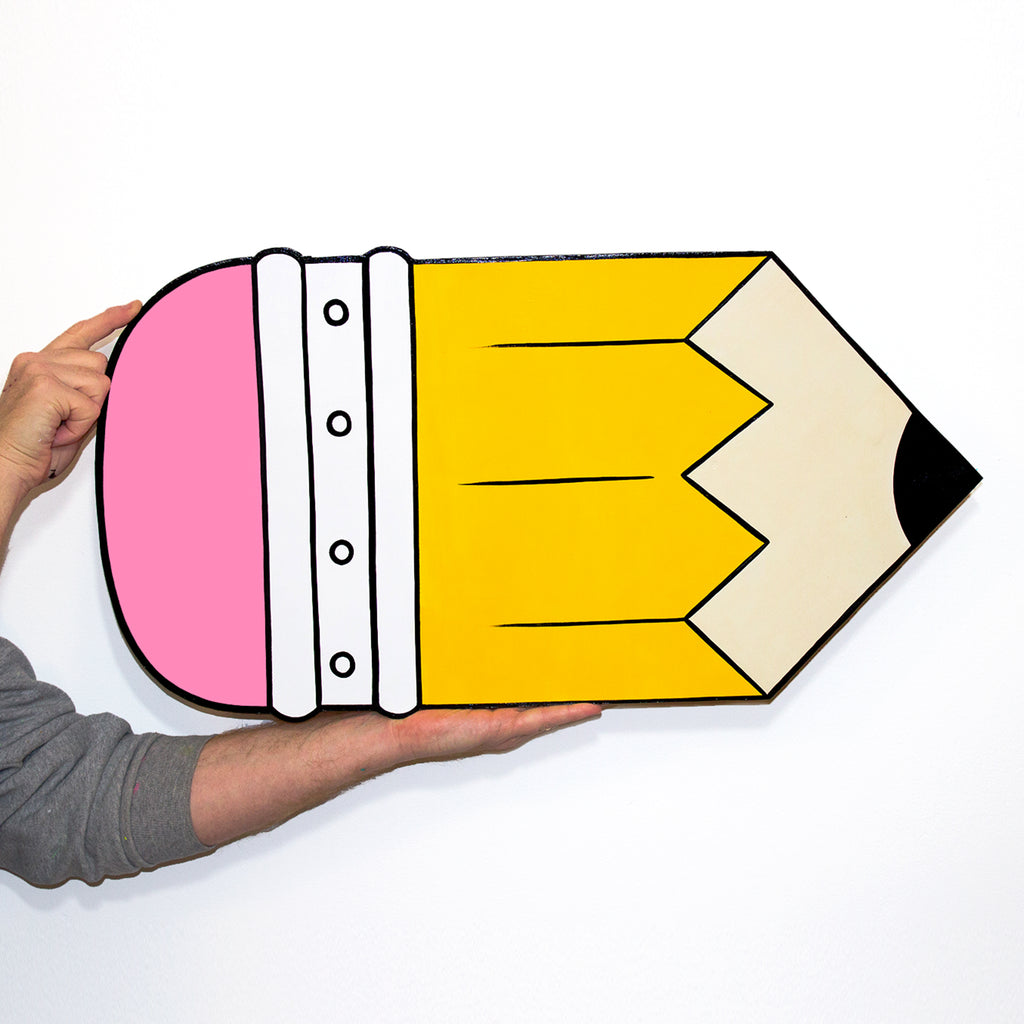 Just like your favorite Ticonderoga, this lil' stubby has been worn to a fare-thee-well. 100% the best pencil you'll ever own. 
NOW AVAILABLE IN 8 RAINBOW COLORS! 
Each stubby is hand-cut 1/2" MDF and hand painted. Measures approximately 27" long. Stubby comes with sawtooth backing, ready to hang. 
SHIPPING INFORMATION *PLEASE READ*
- You will receive a shipping notification via email as soon as your order ships. If for some reason there's a delay, we'll make sure to let you know.
- These are made to order and take 2-4 weeks to ship.  
- Please make sure you enter your shipping information correctly. 

CARE INSTRUCTIONS
- wipe with dry cloth
NO DISCOUNT CODES ARE VALID WITH ONE-OF-A-KIND PIECES. Orders placed using a discount code will be cancelled. 

Don't forget... You're purchasing a handmade piece of art and each may vary slightly in size and shape.