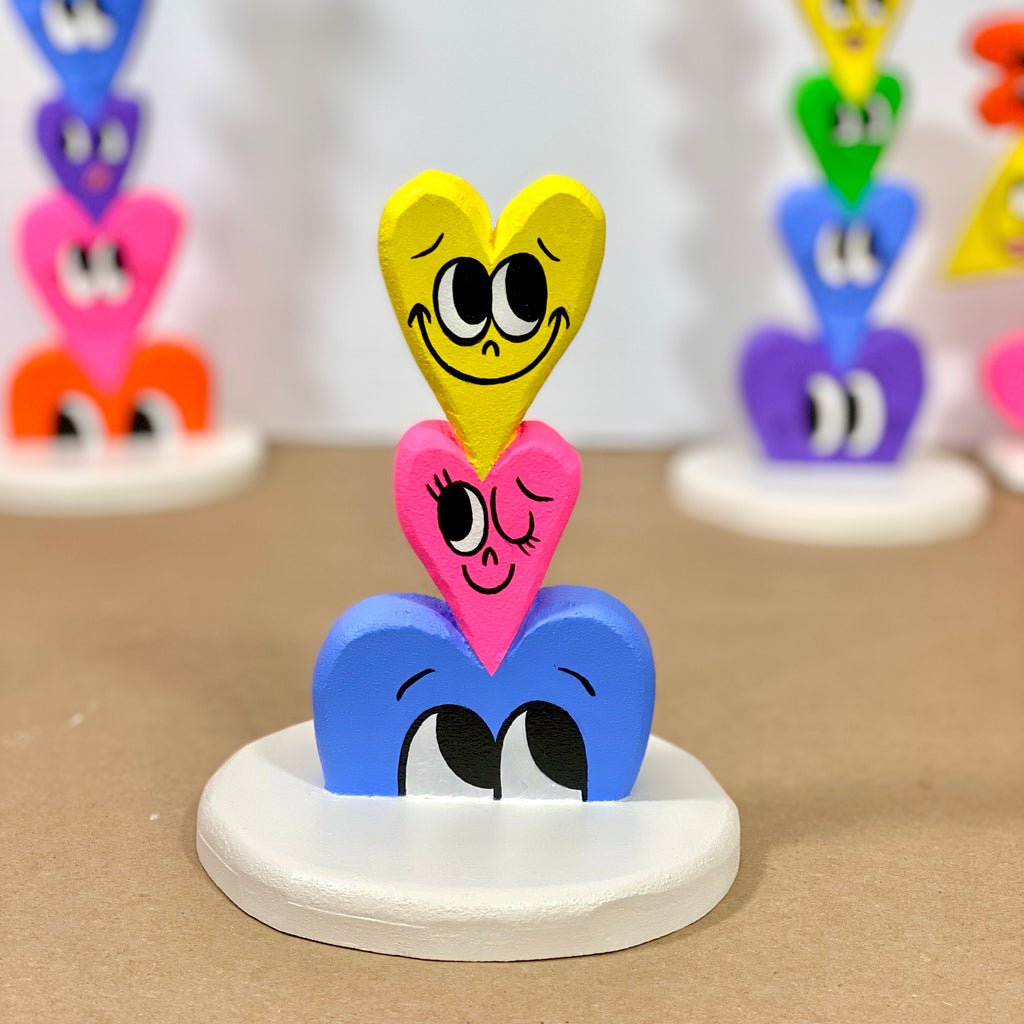 MADE TO ORDER - SHIPS IN APPROX 10-14 BIZ DAYS
Every Love Stack is different and special in it's own way! Super bright and vibrant rainbow colors with a different face on each heart. Completely hand carved and painted by Chris Uphues. 

You can choose the number of hearts you want. Artists choice for colors in each stack. Palette is as pictured. 

Acrylic paint on wood. Sculptures are all one-of-a-kind and are completely handmade. 
Measures Approximately
3 stack - 7" tall
4 stack - 9" tall
5 stack - 12" tall
6 stack - 13" tall
10 stack - 17" tall
Each sculpture has a 4" base. 
CARE INSTRUCTIONS
- wipe with dry cloth

NO DISCOUNT CODES ARE VALID WITH ONE-OF-A-KIND PIECES. 

Please note: These sculptures are hand-painted. All orders will ship in 10-14 business days and usually take approximately 1-3 days to arrive. 

Don't forget... You're purchasing a handmade piece of art with wonky edges and lovely imperfections. This is not a mass produced piece.